4 Essential Marble Countertop Maintenance Tips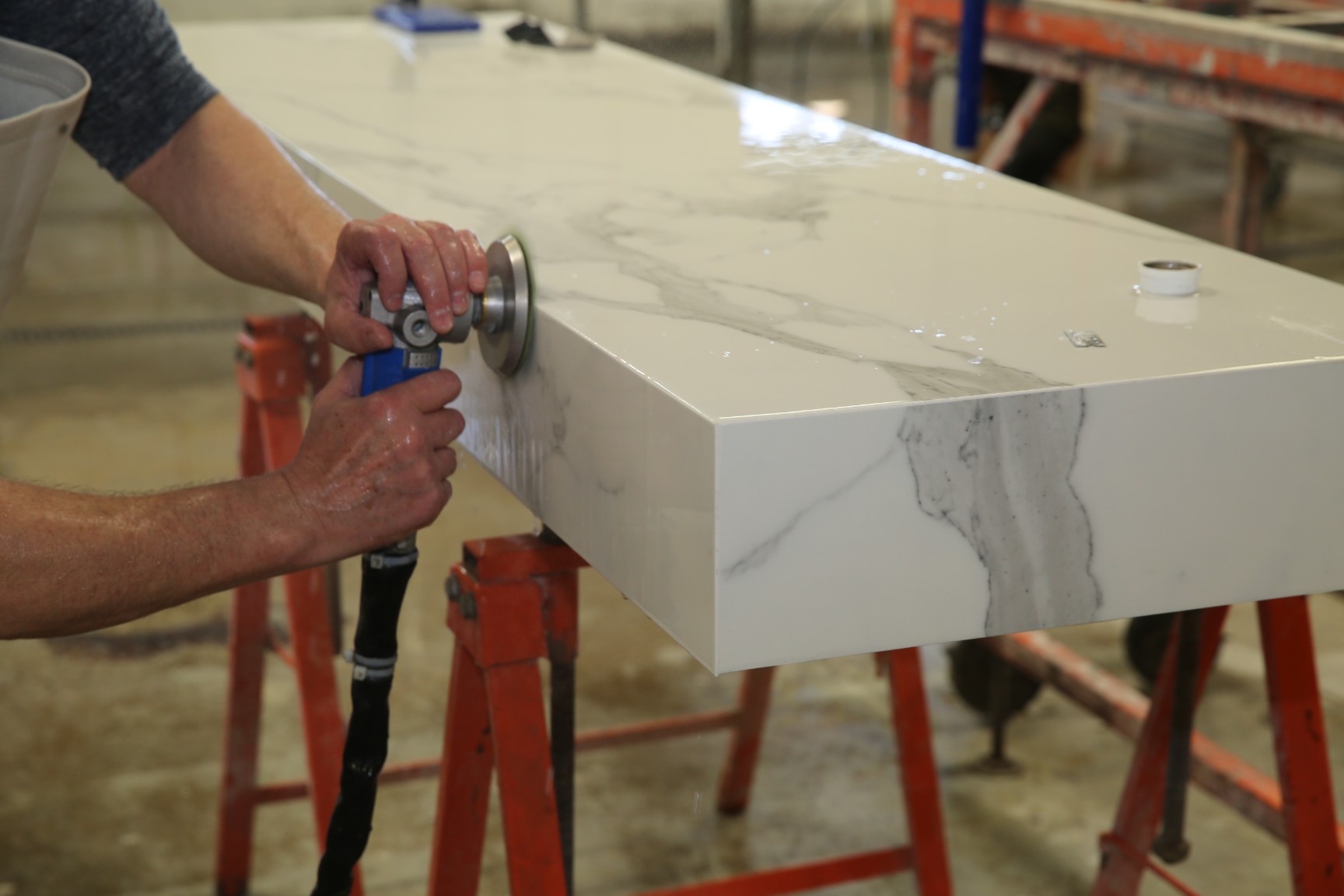 Among natural stone countertops, marble is one of the most attractive and long-lasting solutions. However, as durable as marble is, homeowners need to be aware of a few things to keep in mind while caring for marble countertops. Discover four critical maintenance techniques for maintaining the beauty of your marble countertops.
1. Exercise Caution When Consuming Acidic Foods and Drinks
Because natural stone countertops have a high concentration of the mineral calcite, acids can be very damaging. Even mild acids can react with calcite and cause it to deteriorate over time. Etching is a sort of damage that shows as dull white blotches on marble surfaces. Because marble is very porous, it is more acid resistant than other stone surfaces. To keep your countertop from etching, avoid placing acidic foods and liquids on it. Never chop oranges, lemons, or other citrus fruits straight on your tabletop, and avoid other acidic foods and beverages such as tomato sauce, vinegar, or soda. Even items with a low acidity, such as alcoholic beverages, butter, or sugar can cause etching with enough exposure.
2. Learn How to Clean Marble Safely
The second most prevalent source of acid exposure in marble surfaces is household cleansers. Most natural stone contractors advocate washing your worktops with soap and warm water rather than chemical cleaners. Bleach, in particular, should be avoided since it may cause damage in minutes, and never clean your countertops with abrasive pads or sponges. If you can't get rid of persistent countertop stains using soap and water, try swabbing the stain with a little amount of hydrogen peroxide and ammonia. Because ammonia is a weak acid, you may dissolve just enough stone to remove the stain without causing visible etching.
3. Use a Spray Sealant Regularly.
Once a month, use a spray sealer on your marble countertops to prevent acids or staining liquids from entering the surface in the case of a spill. Liquids will bead up on the surface of a well-sealed tabletop. Keep a watch out for this effect, as it is a good indication that you should reseal when beading no longer happens. Not all marble countertop sealants are created equal. Surface coverage varies amongst sealants, and those with more surface covering will last longer and may be applied infrequently. Some sealants have compounds that assist to preserve your family's health by limiting bacterial development, while others will both polish and seal the marble.
4. Recognize When to Contact a Professional
Keeping marble countertops clean is a chore that almost any homeowner can manage, but repairs should be left to a professional. If your countertop is chipped, fractured, or has serious etching, a natural stone contractor may restore it to like-new condition. To replicate the look of genuine marble, contractors use specialized dies, additives, and sanders. If any parts of your marble countertop have broken off, keep them and contact a professional. In most situations, specialists can reassemble marble countertops and fix them with epoxy resin. Recover as many original components as possible to decrease the quantity of epoxy used and make the final restoration appear much nicer.
Marble countertop upkeep is simple, and the benefits are well worth it. Use these marble countertop care guidelines to ensure that your marble worktops last for many years. Remember to contact Global Stone Inc. for quick and courteous stone countertop repair and installation. We look forward to assisting you in having the nicest marble countertops available in your house.