4 Advantages of Quartz Countertops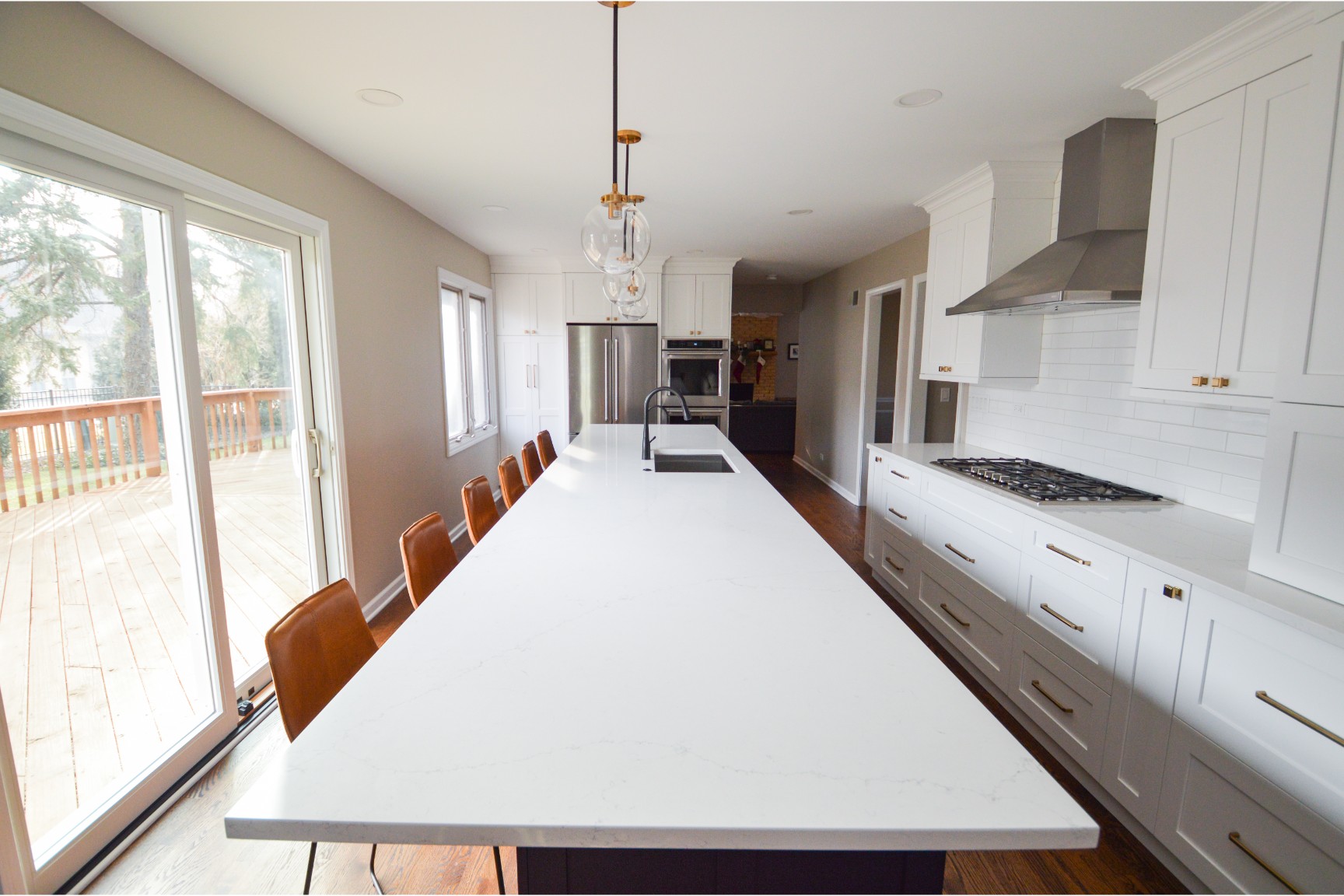 If you're looking for new countertops, granite and limestone are likely the first two materials that spring to mind. Quartz countertops, also known as engineered stone countertops, are becoming increasingly popular due to the unique benefits of this material. Here are four reasons why quartz worktops should be considered for your kitchen or bathroom.
1. Stain Resistance
The porosity of the materials used in countertop construction varies. The porousness of a substance determines how easily it absorbs liquids and allows stains to form. While most natural stone countertops are porous, quartz countertops are less porous than many other materials available on the market. Quartz countertops are practically stain-proof due to the engineering process.
Another benefit of quartz's non-porous structure is that it is less prone to retain microorganisms. Bacterial colonies love to hide in the pores of natural stone and other materials. Bacteria will stick to these surfaces for considerably longer periods of time and may be taken up by fabric, utensils, and food that comes into touch with the counter.
2. Wide Variety of Design Options
While all stone countertops have their own distinct beauty, natural stone countertops will have a restricted color pallet from which to choose. Fortunately, quartz countertops may have pigments added during the production process, so practically any color you can imagine is available. Quartz countertops with unique designs that do not resemble actual stone are also available.
Quartz countertops are the finest option for matching the aesthetic of your worktops to the rest of the interior of your house. You may pick a bespoke finish for your quartz countertops in addition to the color and pattern options. Choosing between a matte and a shine finish may drastically alter the character of your countertops and how they interact with the rest of your space.
3. Low Maintenance Requirements
Quartz countertops require less upkeep than almost any other material. Basic maintenance is as simple as wiping down the surface with a towel and soapy water once a day. Spray the counter with glass or surface cleaner and wash it down after allowing it to sit for 10 minutes for a deep clean or to remove light stains. While quartz is extremely durable, there are a few precautions that every homeowner should take to avoid harming the material. Highly abrasive or acidic cleansers should be avoided since they can dull the surface of the quartz. You should also avoid exposing the countertop to high temperatures, such as those generated by recently used cookware, as the resin in the countertop may melt.
4. Minimal Imperfections
There is no better choice for a consistent aesthetic in your countertops than quartz. The engineering process of quartz countertops allows each part to have the exact same design down to the smallest detail. The grain of natural stone and wood surfaces will vary, which may or may not be visually attractive.
While the consistency of quartz is unrivaled, the exceedingly uncommon defect will be highly obvious. For example, if a countertop is made from many slabs of quartz, the seam where the slabs meet will be considerably more noticeable than with other materials. Any dents or dings that occur on the counter during its lifetime will also be more evident.
Because of the advantages of quartz, it is an option that every homeowner should consider when installing new worktops. Global Stone Inc. offers a vast range of countertop materials, colors, and patterns that can enhance the attractiveness of any home's interior!