Natural Stone Countertops: Beauty and Durability Combined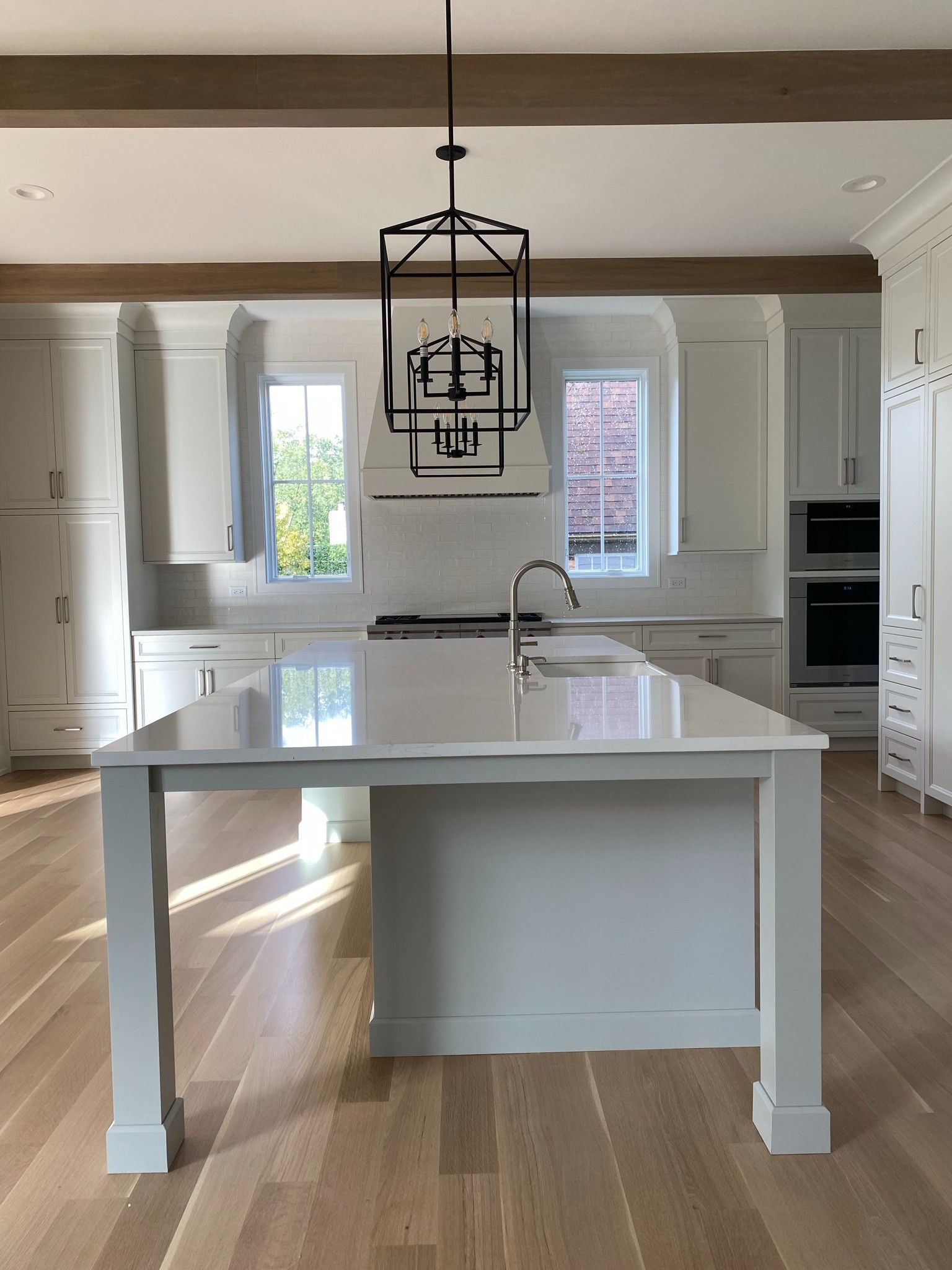 When it comes to home renovation and design, countertops are a significant part of the picture. Not only do they add an aesthetically pleasing element to your space, but they also serve as a functional workspace. One material that stands out from the rest is natural stone. The combination of beauty and durability makes natural stone countertops an ideal choice for homeowners.
Natural stone countertops are the epitome of sophistication and durability when it comes to remodeling your kitchen or bathroom. If you are a homeowner who desires high-quality kitchen or bathroom counters but is uncertain of which option to choose natural stone countertops may be the answer you are looking for.
In this article, we will dive into the advantages of natural stone countertops, the different types available, and tips for maintenance.
Unique and Timeless Beauty
One of the primary reasons homeowners choose natural stone countertops is for their natural beauty. Natural stone countertops are available in a variety of colors and patterns, each one unique due to the natural variations in the stone. They add an elegant and luxurious feel to any space, and their timeless beauty will never go out of style.
At Global Stone-Granite, Marble, and Quartz Countertops, we work with you to find the perfect style and design to suit your taste. With our vast selection of kitchen counters, you'll be one step closer to finding the perfect match for your space. So, elevate your kitchen by choosing our premium natural stone countertops. The aesthetic appeal of natural stone countertops is truly one of a kind. You'll fall in love with your kitchen or bathroom all over again with natural stone countertops.
Impressive Durability
Natural stone countertops are durable and built to last. Unlike synthetic materials, natural stone is resistant to scratches, heat, and damage from acidic substances. With proper maintenance, natural stone countertops can last a lifetime, making them a worthwhile investment for any homeowner.
The exceptional durability of natural stone makes it one of the top materials in the countertop industry. Opting for natural stone counters means that you are investing in a product that will last a lifetime. This high-quality countertop material is engineered to withstand spills and stains and is perfect for families that spend a lot of time in the kitchen. Protecting your countertops against damage is crucial during family gatherings, and natural stone offers the perfect solution.
Resistant to Bacteria and Easy to Clean
Another advantage of natural stone countertops is their ability to resist bacteria growth. Natural stone is non-porous, meaning it doesn't absorb liquids or bacteria, making it a hygienic choice for any kitchen or bathroom. Additionally, natural stone countertops are easy to clean and maintain, making them a practical choice for any homeowner.
Flexible
Natural stone countertops are incredibly flexible, as each slab is cut to fit your specific requirements. The expert fabricators at Global Stone Countertops will guide you through the entire process, from measurements to installation. The flexibility of natural stone countertops ensures that they can be incorporated into any design, no matter how intricate.
Types of Natural Stone Countertops
Granite countertops are the most popular type of natural stone countertop. They are durable, heat-resistant, and come in a variety of colors and patterns. Granite countertops are low-maintenance and only require periodic sealing to maintain their beauty and durability.
Marble countertops are known for their unique veining and natural beauty. They are a softer stone than granite, making them more prone to scratching and chipping. However, they are still a durable choice and are ideal for areas with less traffic.
Soapstone countertops have a unique, smooth texture and come in a variety of dark gray tones. They are heat-resistant and durable, making them a popular choice for kitchen countertops.
Quartzite countertops are a natural stone that is becoming increasingly popular due to their durability and unique patterns. They are resistant to heat, scratches, and stains, making them an ideal choice for high-traffic areas.
Upgrade Your Kitchen with Natural Stone Countertops
If you're ready to elevate your kitchen or bathroom with natural stone countertops, visit our showroom today to view our vast selection of colors and options. Let Global Stone Countertops be your trusted partner in creating the kitchen or bathroom of your dreams.
We understand that choosing the right countertop for your home can be a daunting task, which is why we're here to guide you every step of the way. Our knowledgeable experts will take the time to explain the variations in our products to ensure that you make an informed decision that meets your needs and budget. Our cutting-edge designs are not only timeless, but will also add value and enhance the aesthetic appeal of your home.
Choose Global Stone-Granite, Marble, and Quartz Countertops for high-value countertops that are second to none in the industry.