Granite Countertops: 5 Tips to Keep Your Countertops Gleaming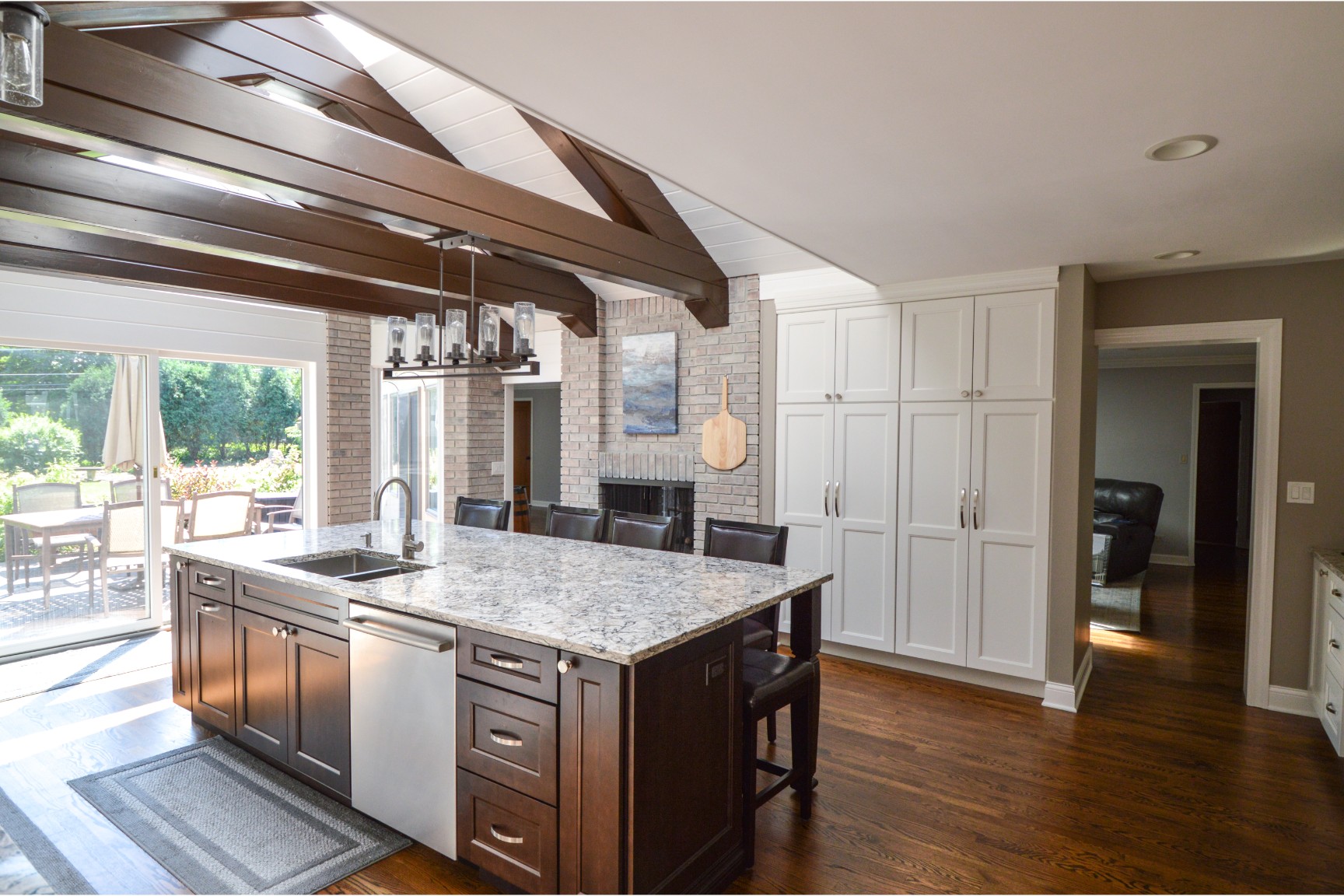 Your granite countertops are like the crown jewels of your kitchen or bathroom – they deserve to be treated with care and admiration every day. Incorporating a simple and regular cleaning routine can make a significant difference in maintaining their gleaming allure.
1. Daily Love and Gentle Care:
Start by gently wiping down your countertops with a soft, damp cloth. This removes any loose dirt, crumbs, or spills that might have found their way onto the surface. To amp up the cleaning power, you can use a mild, pH-balanced soap mixed with warm water. The key here is to avoid harsh or abrasive cleaners, as they can damage the protective seal and dull the natural shine of your granite.
Imagine this as your daily bonding time with your countertops – a chance to appreciate their beauty while also ensuring their longevity. It's like a mini spa treatment for your granite surfaces, ensuring they're free from any daily stressors that might compromise their radiant appearance.
Remember, consistency is key. By giving your countertops this regular dose of love and care, you're setting the foundation for their enduring beauty. So, go ahead and embrace this simple act of wiping and cleaning – your granite countertops will thank you by shining brighter than ever.
2. Mindful Mess Prevention
Life happens, spills occur, and sometimes messes are inevitable. But with a bit of mindfulness, you can prevent those accidental mishaps from leaving a mark on your granite countertops.
Consider adopting a proactive approach by using coasters, trivets, or placemats under glasses, hot pots, or dishes. This not only adds a touch of style to your space but also acts as a protective barrier between potential staining agents and your precious granite.
Imagine enjoying a cozy dinner with friends, knowing that your countertops are shielded from the heat of the dishes. Or sipping your morning coffee without worrying about ring stains on your pristine granite surface. It's these small adjustments that can make a big difference in maintaining the glory of your countertops.
In case a spill does occur, whether it's a splash of red wine or a dollop of tomato sauce, try to address it promptly. Blot the spill gently with a clean cloth instead of wiping, which can spread the mess. And don't stress – your granite is quite resilient. With your mindful approach and a quick response, you'll be able to keep your countertops looking stunning, even in the face of culinary adventures.
3. Regular Cleaning Rituals
Maintaining the gleam of your granite countertops requires a regular cleaning routine that strikes the perfect balance between effectiveness and gentleness.
Start by using a soft, damp cloth or sponge to wipe away crumbs and surface debris. For your daily cleaning, opt for a pH-balanced, non-abrasive cleanser. This will help you get rid of any spills, fingerprints, or smudges without causing harm to the granite's surface. Avoid harsh chemicals or abrasive scrubbers that could potentially scratch or dull the finish.
Imagine the pleasure of wiping clean your counters after a long day of cooking, uncovering their original shine and beauty. You can keep the natural elegance of your granite with a gentle hand and the correct cleaning tools.
For a deeper clean, you can create a homemade solution by mixing warm water with a few drops of mild dish soap. Apply the solution with a soft cloth, then rinse and dry the surface thoroughly. This ensures that no residue is left behind, leaving your countertops fresh and radiant.
Remember that consistency is essential. Incorporate these cleaning practices into your daily routine to minimize dirt accumulation and to show off the actual beauty of your granite. By doing so, you are investing in the lifetime and beauty of your countertops.
4. Granite Countertops Sealing for Protection
Sealing your granite countertops is like giving them a protective shield that repels stains and ensures their longevity. This step is crucial for maintaining the gleaming appearance of your countertops.
Granite is a porous natural stone, and over time, it can absorb liquids that might lead to stains. Applying a high-quality granite sealer creates a barrier that prevents liquids from penetrating the stone. This extra layer of protection gives you more time to clean up spills before they can cause any harm.
Picture the peace of mind knowing that accidental spills won't leave lasting marks on your pristine countertops. Regular sealing, which is recommended every 6 to 12 months, depending on usage, keeps your granite looking as stunning as the day it was installed.
Sealing might sound like a complex task, but it's relatively straightforward. Start by ensuring your countertops are clean and dry. Apply the sealer as per the manufacturer's instructions, allowing it to penetrate the granite. Wipe off any excess sealer and give it time to cure. This simple step adds an invisible barrier of protection, enhancing the beauty and preserving the gleam of your granite.
By making sealing a part of your maintenance routine, you're investing in the future of your countertops. You're ensuring that spills, splatters, and everyday use won't compromise the stunning appearance of your granite. With the added advantage of easy cleanups, your countertops will continue to shine as a testament to your care and attention.
5. Professional Restoration and Maintenance
While your dedication to regular cleaning and maintenance can go a long way, there are times when your granite countertops might need a little extra care. This is where professional restoration and maintenance come into play.
Even with the best upkeep, your countertops may develop minor scratches, etches, or other defects over time. These might diminish the shine and have a negative impact on the overall appearance. Professional restoration professionals have the skills, tools, and knowledge to address these concerns and return your countertops to their former glory.
Professional restoration often involves a combination of techniques, such as diamond polishing to remove scratches and stains, honing to restore a uniform finish, and resealing to enhance protection. The result is a rejuvenated countertop that looks as though it was just installed.
Moreover, professional maintenance can extend the lifespan of your countertops. Experts can assess the condition of your granite and provide specialized care tailored to its unique needs. This might include deep cleaning, resealing, and even offering advice on how to prevent future damage.
Bringing in professionals for maintenance on a regular basis not only ensures that your granite remains shining but also gives you piece of mind. It's a preventative measure that protects your investment and maintains your countertops in great shape for years to come.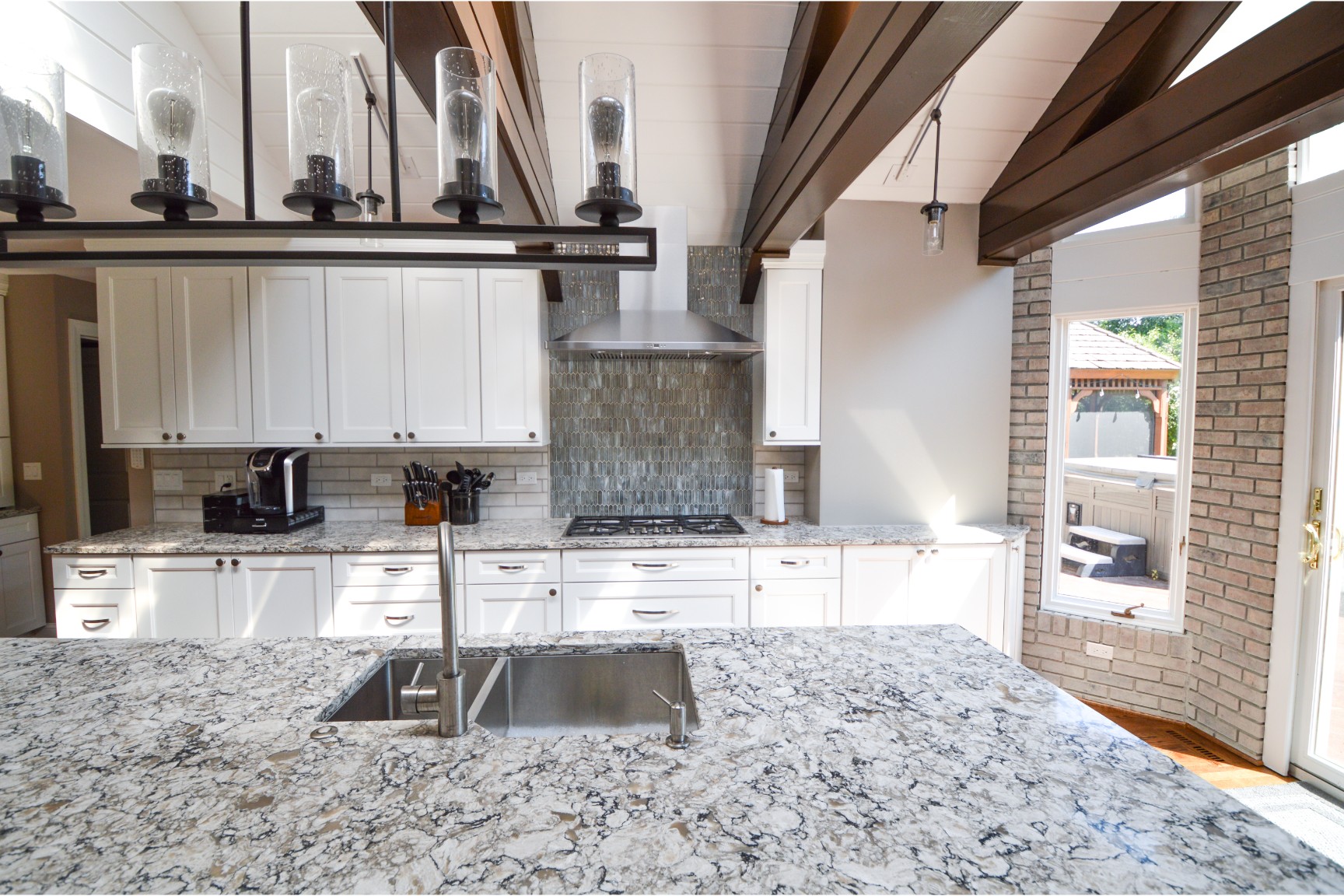 Granite Countertops – Now You Know
Remember that maintaining the glory of your countertops is all about love, care, and a touch of prevention. Global Stone is your partner in preserving the splendor of your granite surfaces. Follow these tips, and your granite countertops will shine! Your granite journey is a journey of lasting beauty – embrace it!