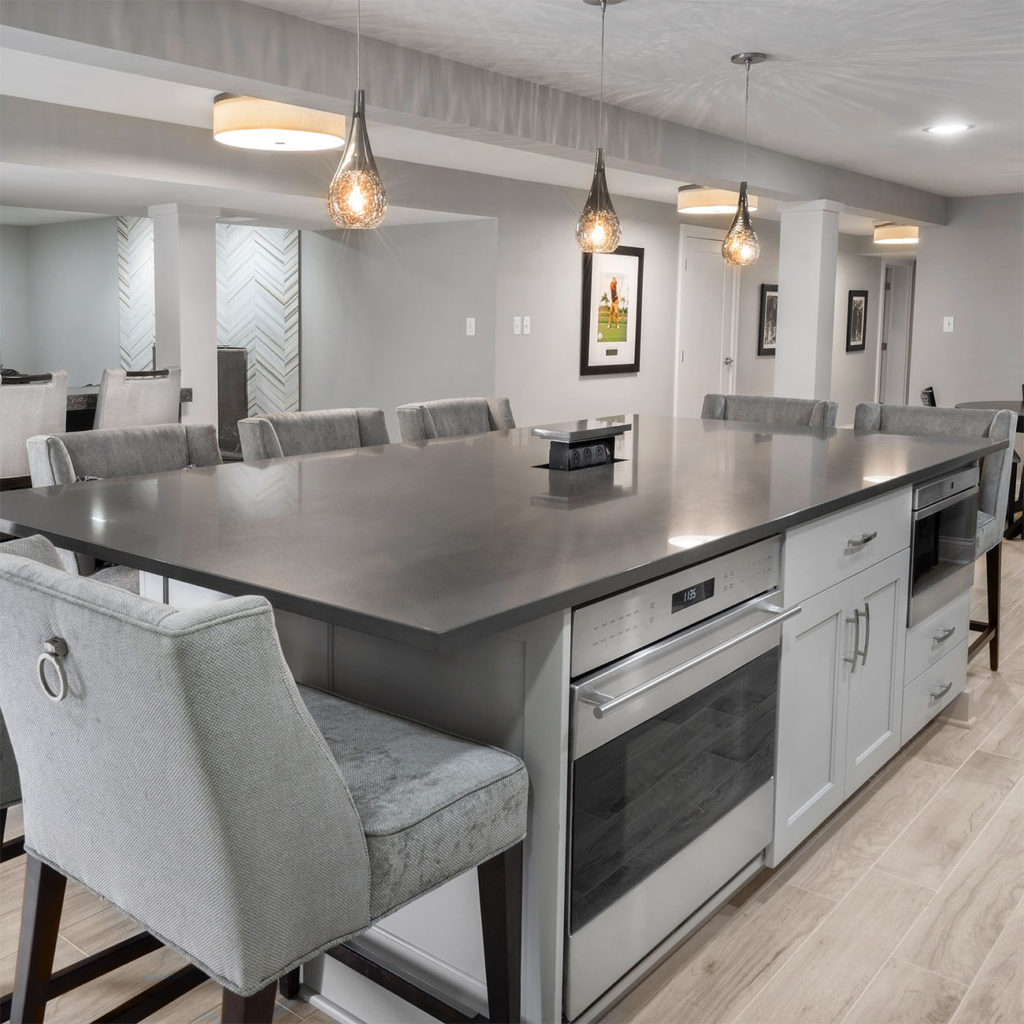 Product:
Quartz Countertops
Quartz, which is derived from the word "hard," is one of the toughest and most durable minerals on the planet, making it a great surface material. High-quality quartz countertop slabs are composed of roughly 90% quartz combined with resins and pigments, resulting in a very durable, nonporous surface suitable for a broad range of applications such as quartz vanity counters, kitchen islands, backsplashes, walls, and more. It's also perfect for restaurant bar tops and hospitality and healthcare counters. Global Stone Inc. has over 300 styles from the leading manufacturers, allowing you to see all colors and brands in one location. Quartz may now be made to seem like granite, marble, concrete, and semi-precious stone surfaces thanks to technological advancements.
Beautiful Quartz Kitchen Countertops
Quartz countertops are a great addition to any bathroom because of their modern appearance and clean, sharp design. A quartz bathroom countertop can be engineered to accommodate a variety of styles and shapes, allowing you to create a customized look and feel to the room's décor. They not only feature a vast range of color palettes — from light to dark and from neutral to dramatic — but they can also be engineered to accommodate a variety of styles and shapes, allowing you to create a customized look and feel to the room's décor. Quartz's smooth, nonporous surface and stain resistance make it easy to clean, and because it never has to be resealed or polished, keeping your quartz bathroom countertop is straightforward and uncomplicated.
View Our Quartz Countertop
Slabs Selection
Quartz is gradually becoming one of the most popular countertop solutions for designers, homeowners, and commercial builders due to its wide range of colors, patterns, and tints. Their rich, eye-catching color, which includes dramatic colors, earthy tones, dynamic sparkles, and veining, along with their durability and adaptability, makes them a great complement to any kitchen, bathroom, or other place.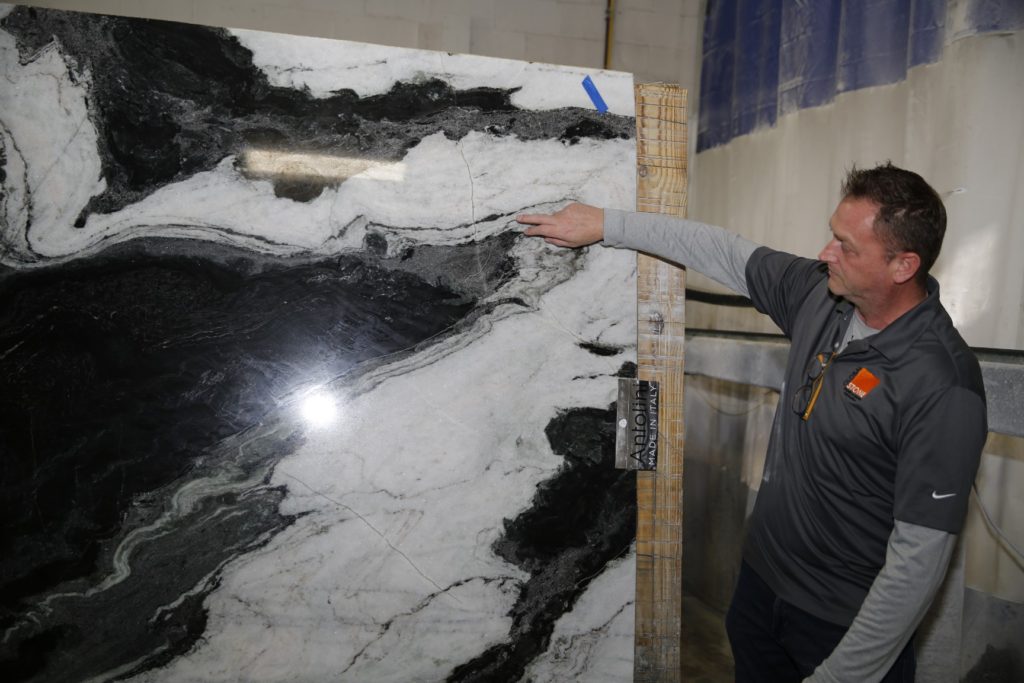 Your quartz experience is just getting started, from picking the correct color and style quartz slab through the design and countertop installation procedure. Our staff of designers, fabricators, and installers is ready to assist you at every step of the journey. Global Stone Inc. is committed to providing you with the expert advice, attention to detail, and professional services for which we are known across the area.
Quartz countertops, which are made from one of the hardest rocks on the planet, are undoubtedly the most durable alternative for kitchens. They're also among the most visually appealing. They are available in a broad range of hues, including fire-engine red and apple green, as well as earthy browns, blacks, and creams with sparkles and veining to give the appearance of granite or marble. However, unlike natural-stone slabs, which are mined, these slabs are manufactured in a factory.
It requires little upkeep
It never has to be sealed, unlike genuine stone or wood. For everyday maintenance, just wipe with soapy water. A light scrubbing scrub can be used to remove surface stains. Scrubbing pads, which may dull the surface, and strong chemicals, which can break down the bindings between the quartz and resins, should be avoided.
It has antibacterial properties
Quartz countertops are nonporous due to resin binders, thus stain- and odor-causing bacteria, mold, and mildew cannot permeate the surface.
Some manufacturers provide gigantic slabs for continuous lines of countertop. However, even with ordinary slabs, which are generally 60 by 120 inches in size, the seams can be nearly undetectable; additional resins allow smoother cutting without chipping, as stone does. The resins also make quartz more flexible than genuine stone, allowing fabricators to create more intricate designs.